Classic Vespa Scooters for Sale
Classic Scooters UK Buy and sell only Authentic Classic Scooters from the late 1950's, 1960's and the 1970's. We are highly selective in our purchasing & endeavour to Sell Scooters with known BRITISH First Registered History or with Direct ITALIAN Import Proof. We GUARANTEE the Frame Authenticity of every Scooter we sell
We CATEGORICALLY REFUSE to deal with any Scooters Restored in or Imported from Vietnam, Pakistan or Indonesia or any other part of Asia.
Specialists in the Sale of Genuine Vespa GS150, Vespa GS160 Mk1 & Mk2, Vespa SS180 and Vespa Rally Scooters.
Please see below for our current Authentic Piaggio/Douglas Vespa stock or contact us if you have a particular Vespa in mind and we will try out utmost to source one for you.
Please also contact us if you have a Classic Vespa you would like to sell - 'Barn finds' to complete restorations.
Vespa Scooters Currently FOR SALE:
1965 PIAGGIO VESPA SS180
Price 1: £ 7,750
Price 2: £
- Sale Type: 'Client Sale'
- Frame Number : VSC1T 0010461
- Engine Number : VSC1M 0010810
- Previous UK Professional Restoration (Armandos). 848 Km Since
- Simply Stunning SS180
- Previously Sold by Ourselves
- Status: AVAILABLE FOR VIEWING NOW
- Please Contact us for more information & to arrange a viewing
- UK Delivery from £75
- Worldwide Shipping Available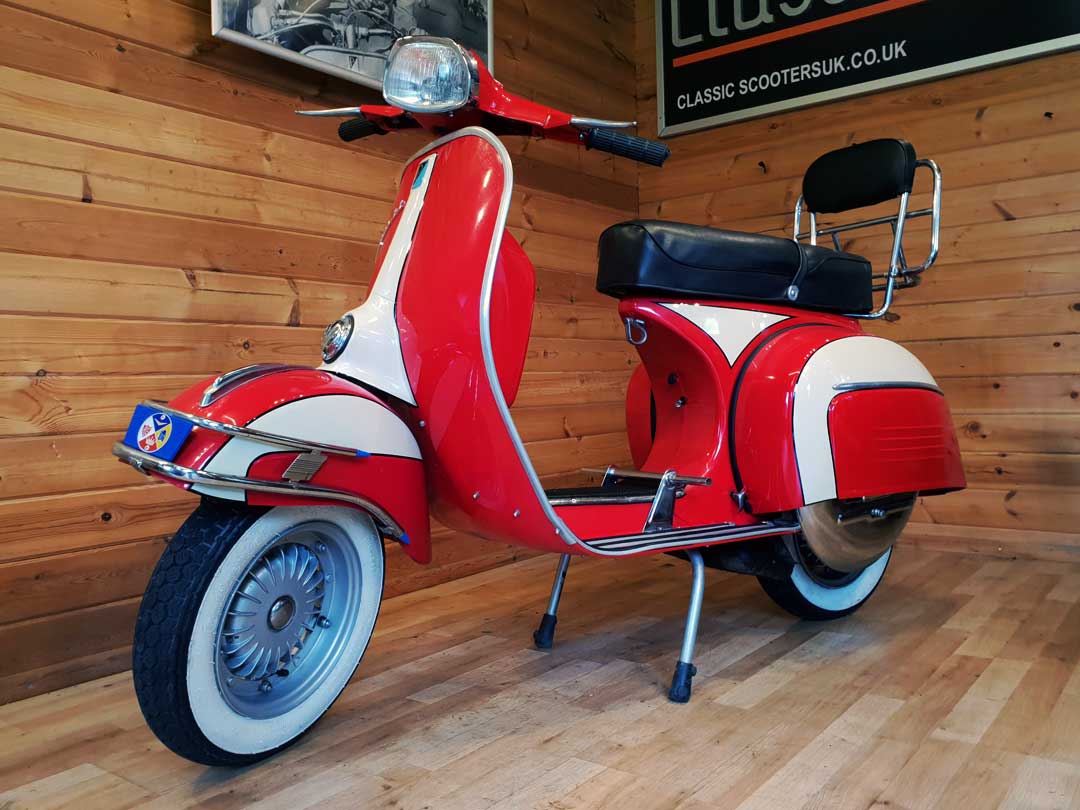 1976 PIAGGIO VESPA TS125
Price 1: £ TBC
Price 2: £
- Sale Type: 'Client Sale'
- Frame Number : VNL3T 18501
- Previous UK Professional Restoration (Scooterworks, London.) Direct Italian Import
- Learner friendly Superb Looking last of the Classics
- Status: COMING SOON
- Please Contact us for more information & to arrange a viewing
- UK Delivery from £75
- Worldwide Shipping Available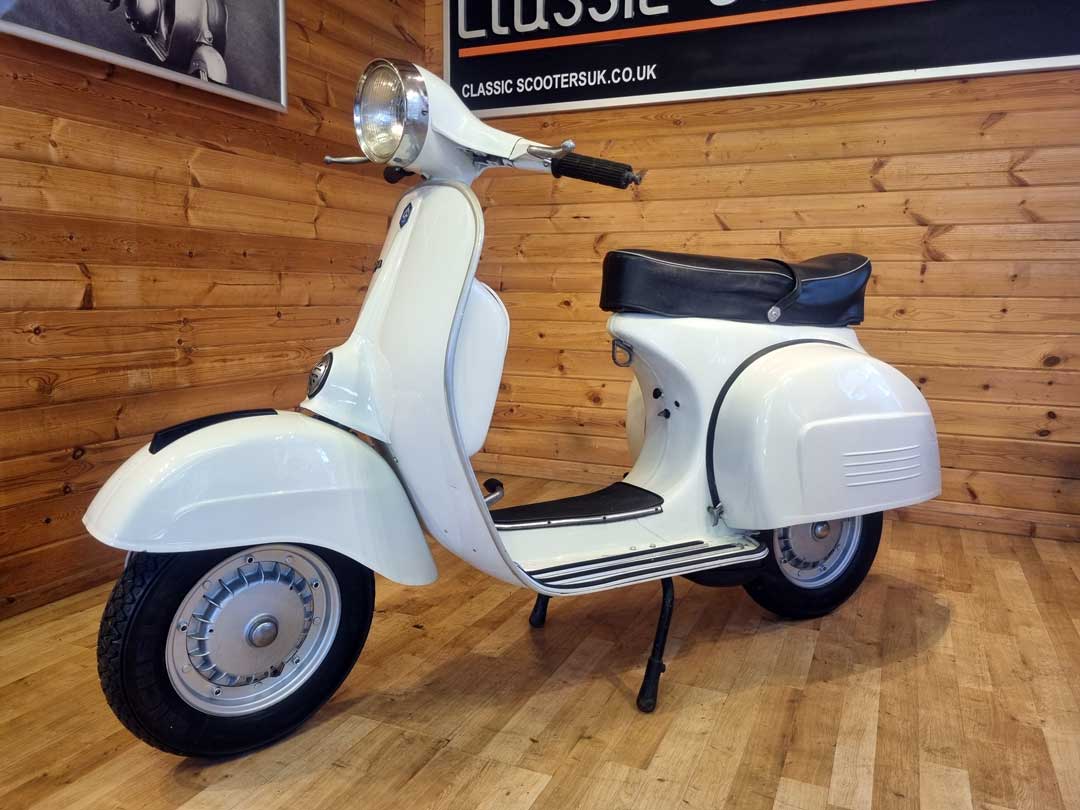 1956 PIAGGIO VESPA GS150 VS2
Price 1: £ SOLD
Price 2:
- Sale Type: 'CSUK SALE'
- Frame Number : VS2T 0017505
- Engine Number : VS2M 0017695
- Extremely Rare Highly Sought after VS2 with Original Engine
- Reported as original British First Registered Scooter
- UK Previous Cosmetic Restoration.
- Fully Serviced and new battery fitted by ourselves.
- Superb Investment Scooter
- Status: SOLD
- Please Contact us for more information & to arrange a viewing
- UK Delivery from £75
- Worldwide Shipping Available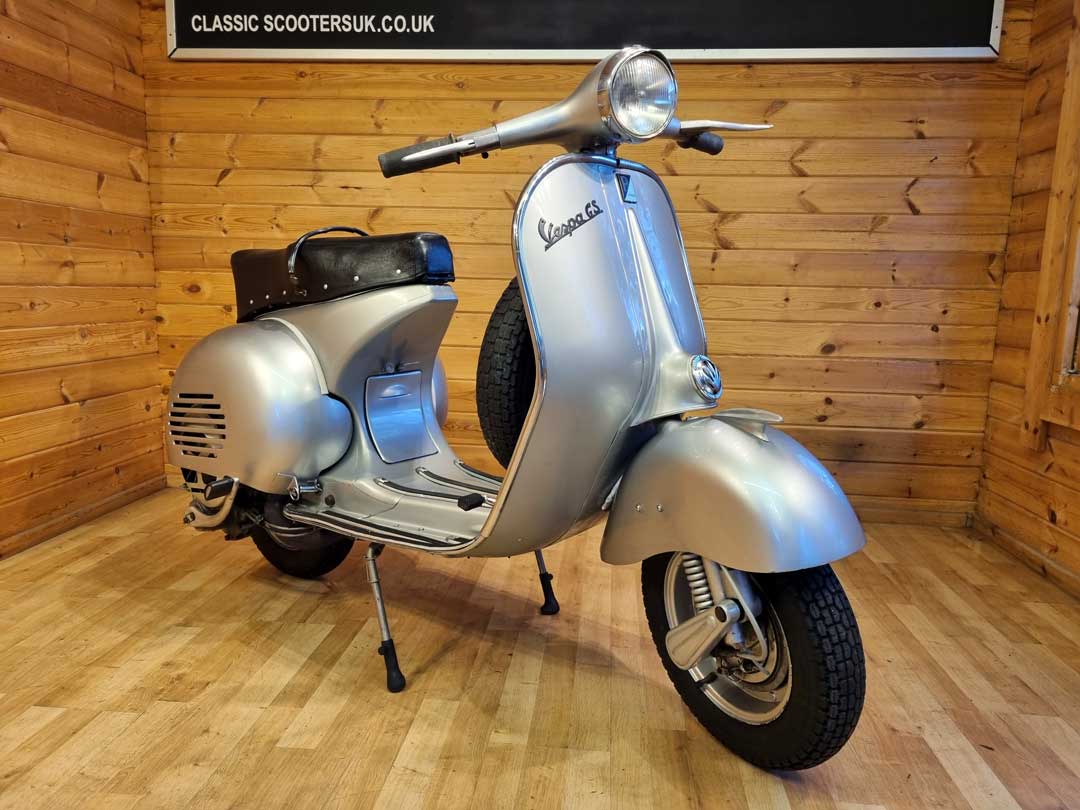 1964 PIAGGIO VESPA GS160 MK2
Price 1: £ SOLD
Price 2: £
- Sale Type: 'Client Sale'
- Frame Number : VSB1T 0052302
- UK Professional Restoration with Build Photos
- PX200E Engine fitted for Modern 'Usability'
- Working 'Jag Lights' Fitted
- Set of Chrome Panels to Suit available
- Status: SOLD
- Please Contact us for more information & to arrange a viewing
- UK Delivery from £75
- Worldwide Shipping Available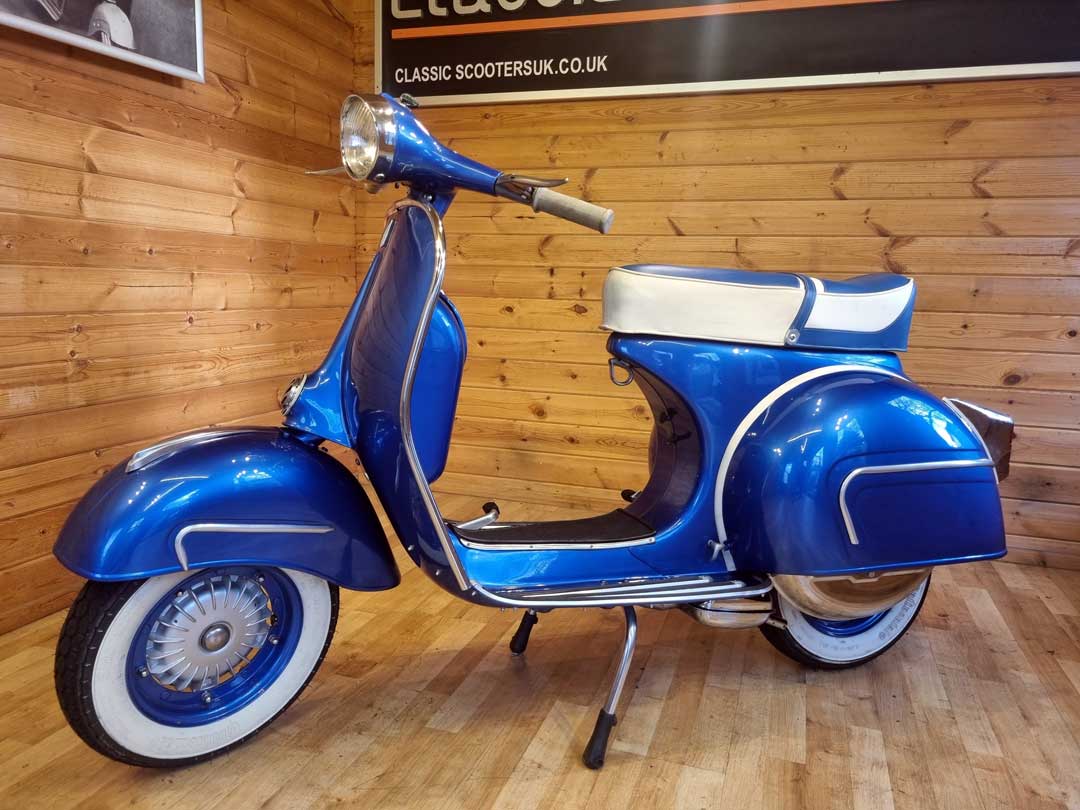 1960 PIAGGIO VESPA GS150 VS5
Price 1: £ SOLD
Price 2:
- Sale Type: 'Client Sale'
- Frame Number : VS5T 00*****
- Engine Number : VS5M 00*****
- Simply Stunning VS5 Restored to an extremely high Standard
- 12V Electronic Ignition & Modern Carb upgrade
- Comes with Replacement British Racing Green panels
- More Images to follow
- Status: SOLD
- Please Contact us for more information & to arrange a viewing
- UK Delivery from £75
- Worldwide Shipping Available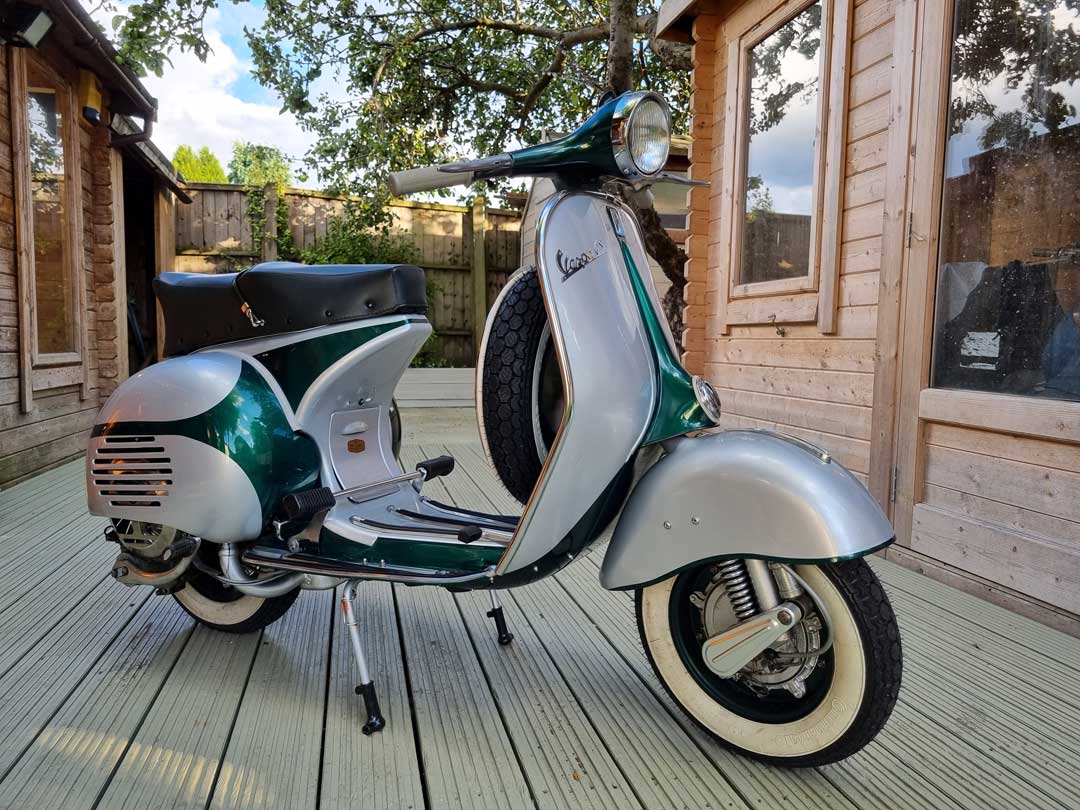 CSUK ARCHIVE - Previously SOLD Vespa Scooters