Selling Your Classic Scooter
If you have a Genuine Classic Scooter with History to sell we will be interested in hearing from you. We may offer to buy the Scooter outright from you or the best choice maybe for us to sell your the Scooter on your Behalf on 'Consignment'. This way we can usually offer a better return & takes the 'Tyre kicking Public Hassle' out of selling your Scooter.
CONSIGNMENT SALES: Once Obtaining all of the history, Studying Images / Inspecting the Scooter and being satisfied your Scooter is Authentic, we can then discuss an 'Agreed Figure' once sold that you are happy with. This 'Agreed Figure' is then guaranteed once the Scooter is sold and will never be less. The 'Consignment Agreement' is then signed by both parties & the Scooter transported to our premises at our cost. Once the Scooter is sold we will send the 'Ageed Figure' to you within 10 working days of Sale Date.
See Below for a copy of the consignment agreement we use & Testimonials from previous 'Customer Sales'. Other Testimonials available on request.
Please see contact us for details.
Classic Scooters UK Consignment Agreement Form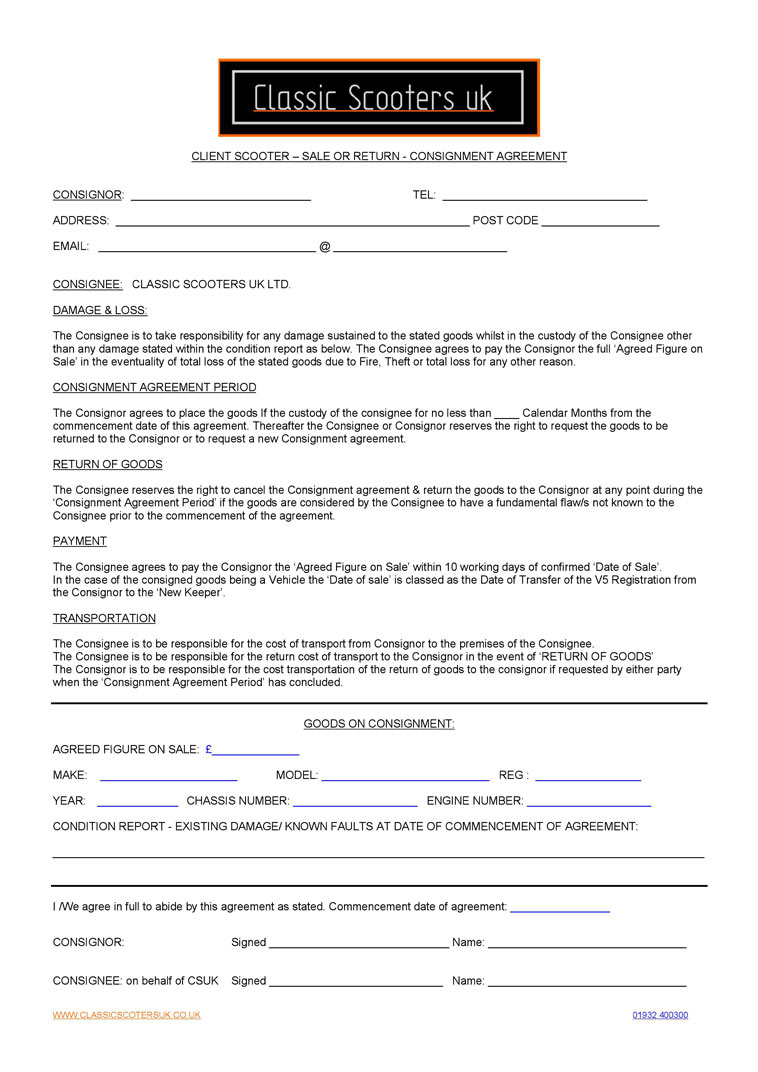 Sale on behalf of Customer Testimonials