Classic Lambretta Scooters for Sale
Classic Scooters UK Buy and sell only Authentic Classic Scooters from the late 1950's, 1960's and the 1970's. We are highly selective in our purchasing & endeavour to Sell Scooters with known BRITISH First Registered History or with Direct ITALIAN Import Proof. We GUARANTEE the Frame Authenticity of every Scooter we sell
We CATEGORICALLY REFUSE to deal with any Scooters Restored in or Imported from Vietnam, Pakistan or Indonesia or any other part of Asia.
Please see below for our current Authentic Lambretta stock or contact us if you have a particular Lambretta in mind and we will try out utmost to source one for you.
Please also contact us if you have a Classic Lambretta you would like to sell - 'Barn finds' to complete restorations.
Lambretta Scooters Currently in Stock:
1962 Lambretta LI125 (175cc)
Price 1: £3,850
Price 2: N/A
- Sale Type: PRIVATE SALE
- Frame Number: 125LI3 **
- Engine Number: 125LI * *
- UK Previous Private Restoration - UK Registered
- Direct Italian Import - UK Registered
- 12V Electronic Ignition Conversion.
- Simple Project Scooter
- Status: AVAILABLE FOR VIEWING NOW
- Virtual 'Live' Viewings available for Serious Buyers
- Please Contact us for more information & to arrange a viewing
- UK Delivery from £75
- Worldwide Shipping Available
1966 Lambretta LI125 (175cc)
Price 1: £ SOLD
Price 2: N/A
- Sale Type: CLIENT SALE
- Frame Number: 125LI3 *143885*
- Engine Number: 125LI *143565 *
- UK Previously Restored LI125 with Engine Barrel & Carburettor Upgrades'
- 12V Electronic Ignition Conversion.
- Cosmetic Project or ride 'As Is'
- 'MOD' Accessories Available
- Status: DEPOSIT TAKEN
- Virtual 'Live' Viewings available for Serious Buyers
- Please Contact us for more information & to arrange a viewing
- UK Delivery from £75
- Worldwide Shipping Available
1957 'British' Lambretta LD150 MK3
Price 1: £ SOLD
Price 2: N/A
- Sale Type: CLIENT SALE
- Frame Number: *273991*
- Engine Number: * 291152*
- Garage Find Project Scooter
- British First Registered Scooter (12-12-1957)
- Now on Reg plate YSK 705. V5 In Hand
- Turns over with good compression & weak spark
- Status: SOLD
- Virtual 'Live' Viewings available for Serious Buyers
- Please Contact us for more information & to arrange a viewing
- UK Delivery from £75
- Worldwide Shipping Available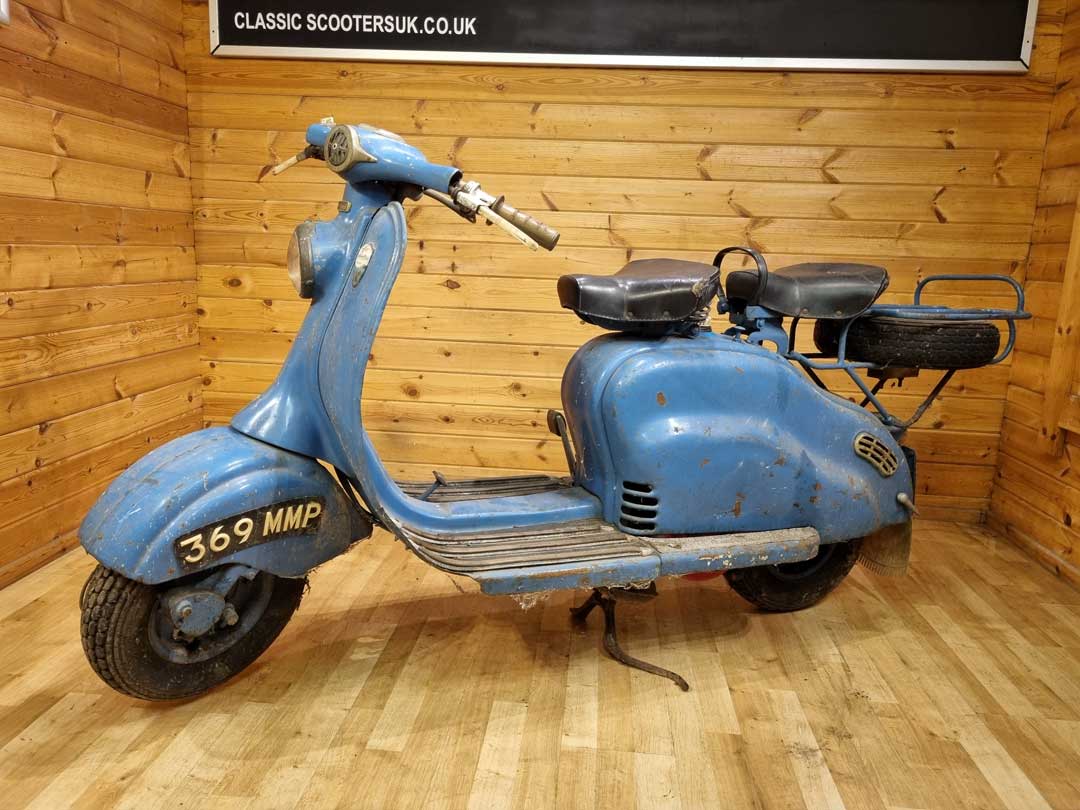 1970 Innocenti Lambretta 125DL (GP)
Price 1: SOLD
Price 2: N/A
- 125CC Learner Friendly
- Frame Number: 22/1 011483
- Engine Number: 125LIS 008747
- Fully Restored by 'Scooterworks' London in 2002 & Ridden 18km Since
- Fully Tested & Serviced by ourselves
- 12V Electronic Ignition Conversion
- Status: SOLD
- Virtual 'Live' Viewings available for Serious Buyers
- Please Contact us for more information & to arrange a viewing
- UK Delivery from £75
- Worldwide Shipping Available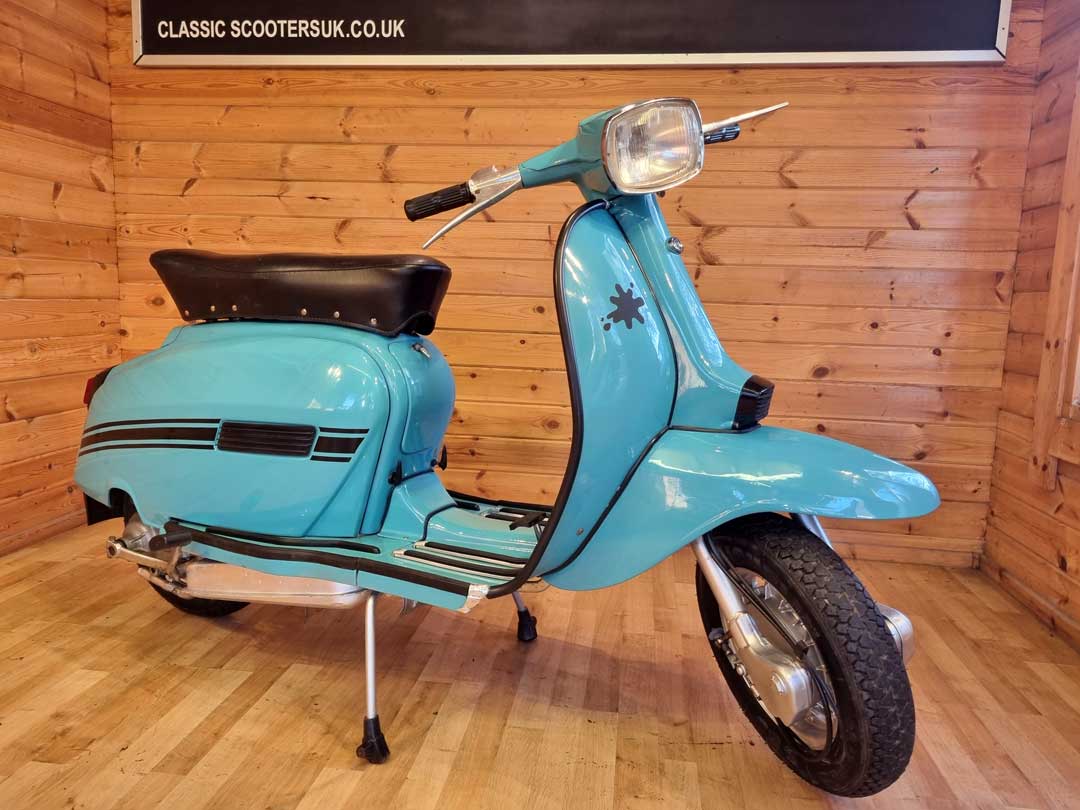 CSUK ARCHIVE - Previously SOLD Lambretta Scooters